Emre Cihangir (born June 7, 1987) is an American comedian, editor, writer, director, producer, and actor for the YouTube gaming channel the Game Society Pimps. He is the main editor for the gaming trio. Aside from working on the Game Society Pimps gaming channel, he was an actor and editor for FigureItOut Productions, most famously working on lightsaber effects for Blame Society Films' hit web-series Chad Vader: Day Shift Manager.
Early life and education
Edit
Emre was born in Bryan, Texas and is currently living in Aurora, Illinois. He attended Columbia College Chicago.[1]
FigureItOut Productions
Edit
Emre was an actor and editor for FigureItOut Productions, a Chicago based film production company. They have produced multiple shorts including Lactose Intolerance and College and worked with Madison based film company Blame Society Films for Chad Vader: Day Shift Manager and eHal with Hal Thompson series.[2][3]
Game Society Pimps
Edit
Main article: Game Society Pimps
In 2011, Emre joined the gaming channel Game Society Pimps (formerly known as GameSocietyFilms and Game Society) with his partners Aaron Yonda and Adam Koralik. He and his co-host Aaron Yonda provide comedic gaming commentary, often telling stories and epics with crude humor.
With their talents, they have gone on to create many popular series such as Skyrim For Pimps, Fallout For Pimps, and 7 Days to Die. He has voiced for the protagonists of the series including all of the main characters' conscience in Skyrim For Pimps and Fallout For Pimps and the co-star of 7 Days to Die. Emre himself appears in Skyrim For Pimps as one of the gods.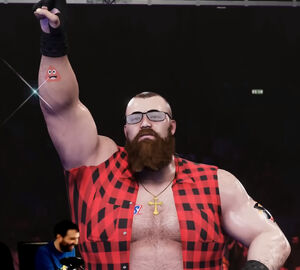 Emre is the main editor for the Game Society Pimps and has edited a large share of their content. He is skilled at using visual effects and he has in the past fooled viewers into believing that the edits in the video were in-game effects. He is also responsible for the YouTube thumbnails integral to reaching the YouTube audience.
Emre has a smooth voice, which has been commented about by his co-host Aaron a number of times. Additionally, he has been known to rage during the gameplays and many fans have called this phenomenon "Emre Rage."
For detailed history of Game Society Pimps, see Game Society Pimps § History.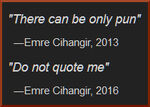 Emre went to the same middle school as Andy Herren (Wikipedia),  the winner of Big Brother 15.[4] Emre and Andy made fun of the underclassmen in their gym class as they sat out because they were overweight.
When singing, he enjoys replacing words with a "you" sound ending with the word "poo."
Emre is unable to control his farts, according to private sources.
See also
Edit
References
Edit
External links
Edit
Comic Book
Ashley, a GSP fan, began a comic book about Emre titled "Emre Escapes" however, the project was never finished.
Community content is available under
CC-BY-SA
unless otherwise noted.